Now that is what I call fashion!

This article is rated A. This article has all the sections and images in place, making it complete. Please do not add any further edits.
Hi There! And Welcome To Our Administrator, Chat Moderator And RollBack Page! Here You Can Check Which Admins Job Is Which One And What Administrators Are Active!
Administrator Duty: Images, Spells, Protecting Pages
Bloom - Fairy of the Dragon Flame!
TALK - Fire of Sirenix!
ScarlethX Administrator Of Images, Spells And Protecting Pages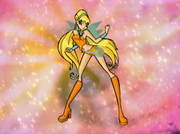 Administrator Duty: All Of The Administrator Duties
This Section Means That This Admin Will Have To Attend All The Administrator Duties That We Have One Of Our Best Administrators!
Laura - A helpful administrator of Winx Club Image Wiki.
TALK - Don't be afraid to ask me for help on anything!
One Of Your Best Administrator FabRoxyRox!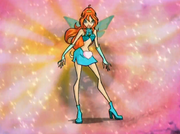 RollBack Duties: Protecting Pages
We Currently Have No Rollbacks If You Wanna Be One Leave A Messages On The Request Page!
Chat Moderator Duties: To Take Control Over Winx Wikia Live Chat
Flora - Huh? What?
TALK - Can You Explain That, Please?
Floranature Your Chat Moderator
Ad blocker interference detected!
Wikia is a free-to-use site that makes money from advertising. We have a modified experience for viewers using ad blockers

Wikia is not accessible if you've made further modifications. Remove the custom ad blocker rule(s) and the page will load as expected.